Nebraska Waterfowl Hunts
Nebraska Waterfowl Hunting Trips
Growing up in Nebraska and beginning a guiding career first in Nebraska, then north central North Dakota before making the move to Manitoba, I have always had a strong bond with the sport of hunting ducks and geese. It is extremely hard to beat the early morning anticipation that waterfowling brings. Without question, I am a die-hard waterfowler, and seek the ultimate rush of decoying both ducks and geese. I want no part of pass shooting or just to go out and bang away and mediocre decoying. I live for those migration days where a mile high bunch of ducks or geese turn back into the wind and start letting down.

I also love hunting over water, and nothing beats hunting waterfowl over a river system. There always seems to be something moving, whether it is deer crossing up or down river from you, or the great amount of other wildlife associated with a river system. There is always this high dose of anticipation that comes when hunting over a river system when the next bunch is going to make their appearance.

Unlike our Canadian Waterfowl Hunts, this hunt is done in either one of two waterfowl locations. The first is along a stretch of the Niobrara River north of Bassett, Nebraska and the second takes place in western Nebraska near Scottsbluff. All hunting is done out of metal structured blinds with propane heat, with hunting taking place dark to dark.

Hunters whom hunt the Bassett, Nebraska location will fly into Omaha, Nebraska and rent a vehicle where there is lodging in a comfortable house or nearby Bed and Breakfast. At the western Nebraska location, hunters will fly into Denver, Colorado and make the three hour journey to Scottsbluff, Nebraska with lodging taking place in this city. Hunting is done just a short fifteen minutes away. Both locations offer the average waterfowl hunter to get a great taste of the central flyway.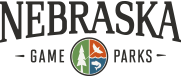 Nebraska Hunting License Info
Nebraska Waterfowl Gallery