Alberta Black Bear Hunts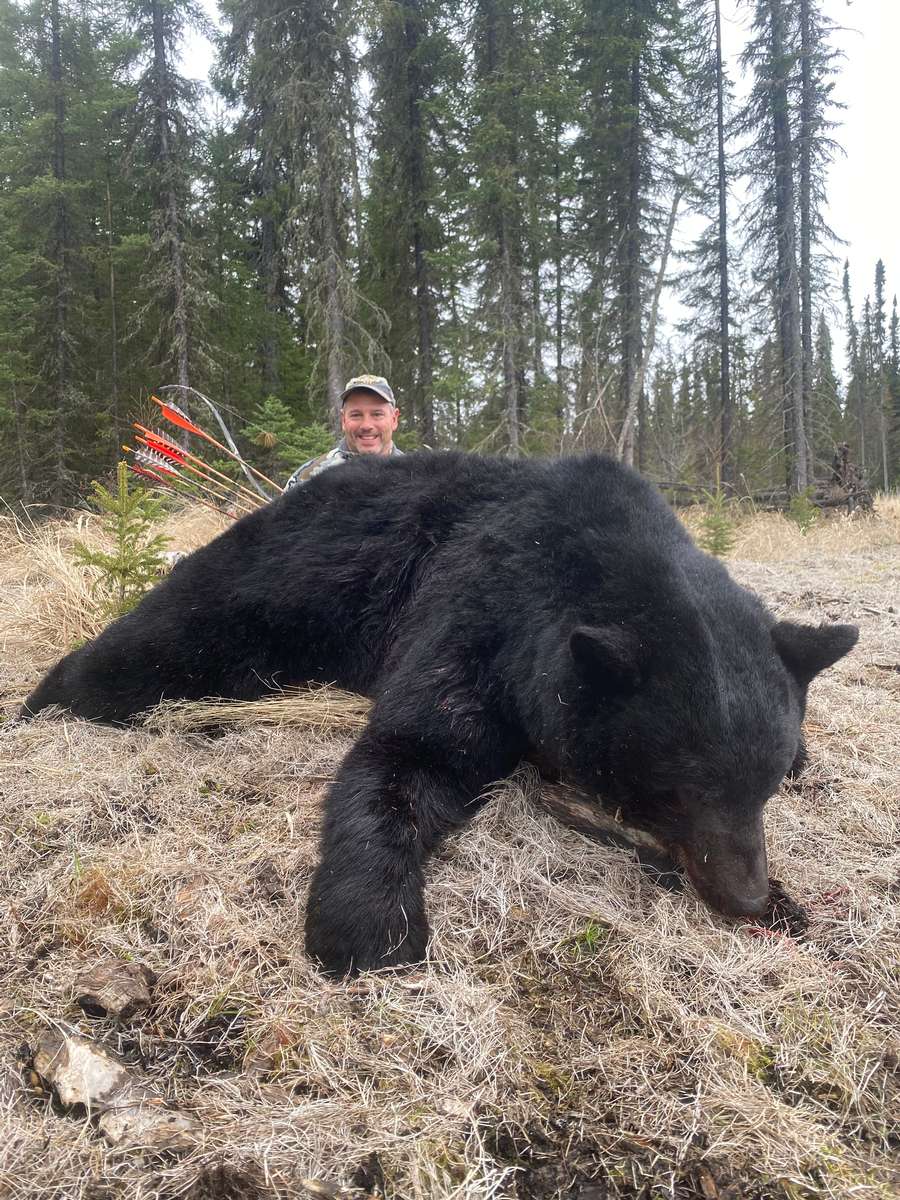 Michael Hartman from Myerstown, PA with the first of two P&Y bears
Alberta Black Bear Hunting Adventures
The big sell on hunting Alberta is the option to shoot two bears during the week with a very reasonable chance of shooting all the color phases. We have outfitted since 2007 in Alberta for black bears, and continue to be able to offer 100 percent opportunity to all of our hunters on two bears.
These bears are genetically shorter in length than our Manitoba bruins, but the big guys seem to be stockier, thicker- framed and have some of the nicest long spring coats I have ever seen. We consistently take bears in the 300-375 range.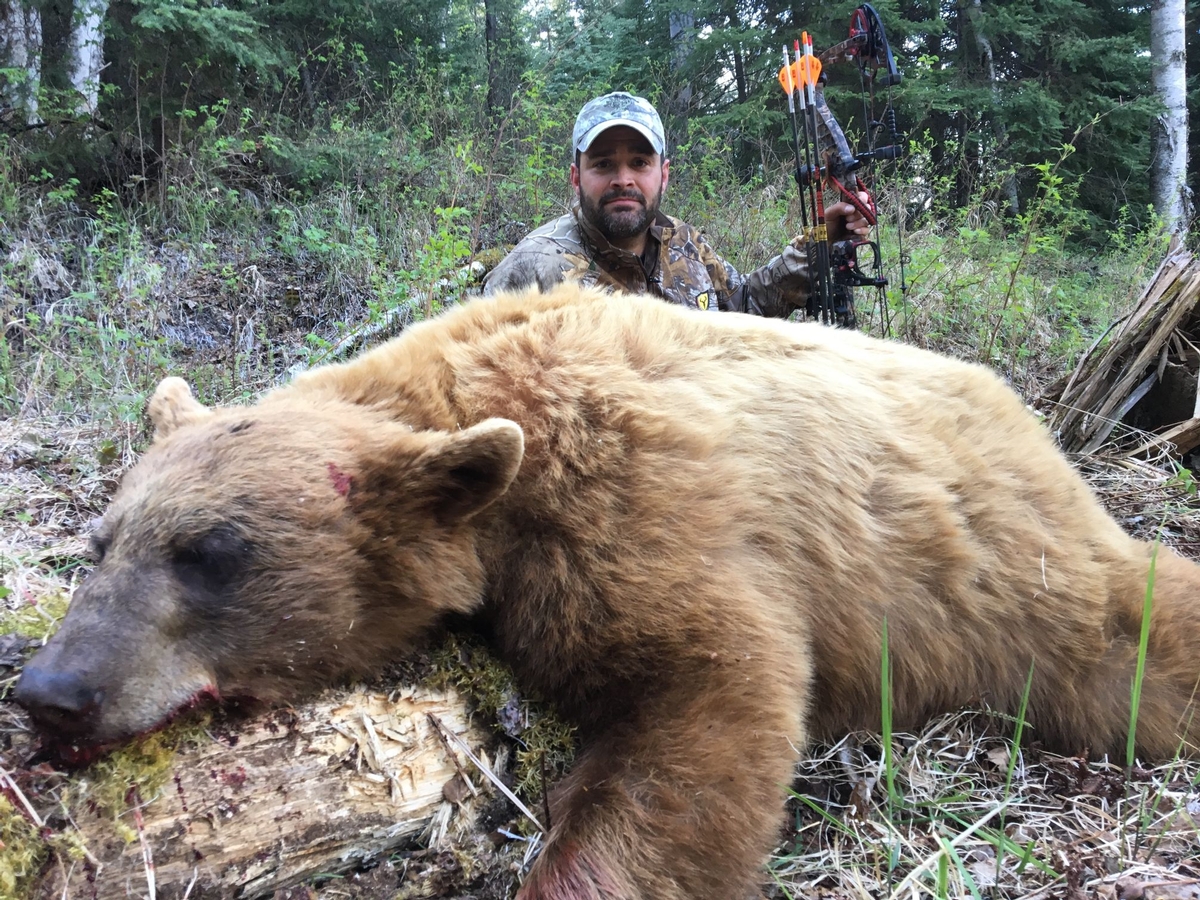 Ben Sample with a 325 pound blond.
Another nice note is that these big bears seem to be less educated, and very often give the patient bowhunter that chance to get an arrow through them. We see crazy bear action at these bait sites, often able to shoot some of these huge boars right off the ground going into the bait to hunt. We have shot multiple bears between 4-8 yards! Pretty exciting stuff to say the least. Almost always, once we have a big boar on a bait, we are going to get him killed. Rarely are we dealing with a nocturnal bear or an educated bear that doesn't present a proper shot.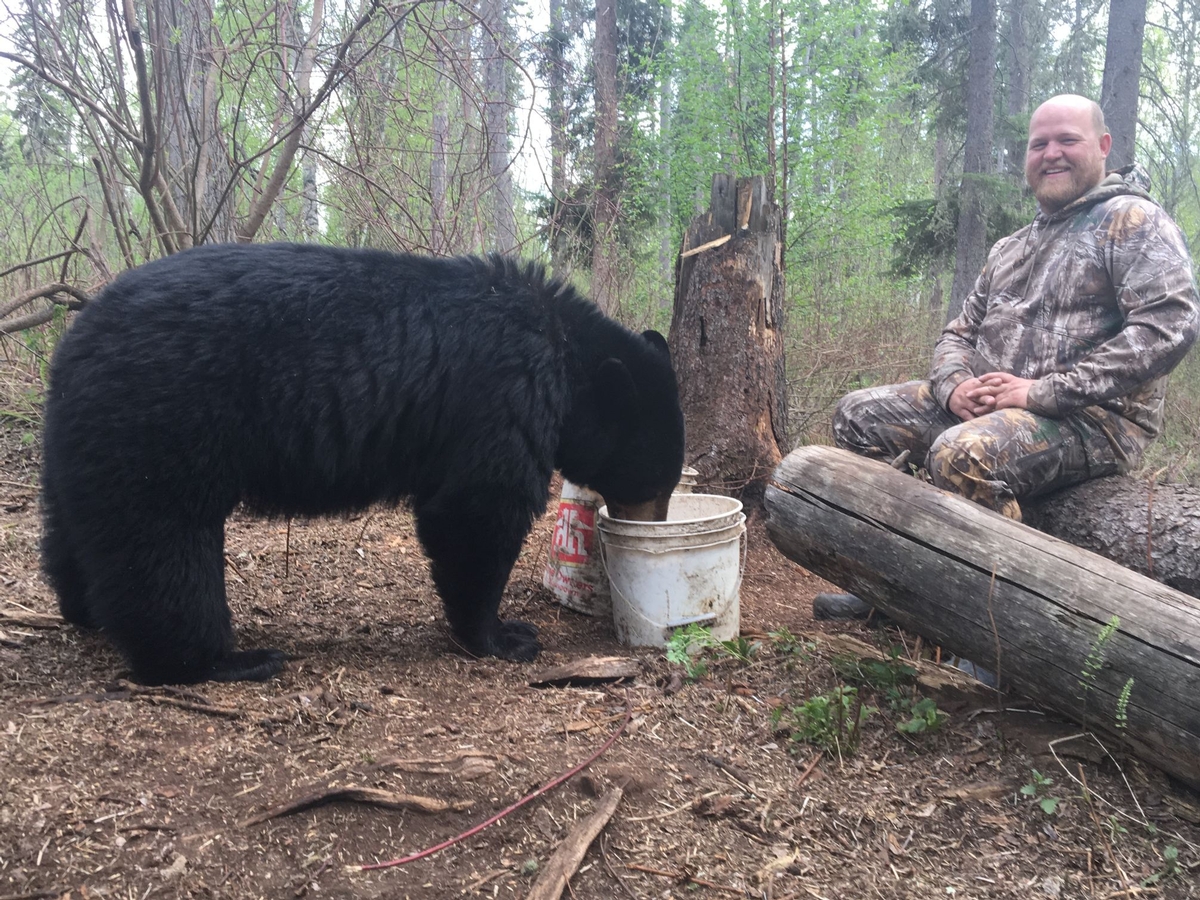 Jesse Gerspach of Kalamazoo, MI shows you just how crazy some of the Alberta bears can be. Jesse and friend Dan Olvitt would shoot three record book bears without ever stepping foot into a tree stand.
Our hunts take place in a very remote area in north-central Alberta where we access bait sites either by Argos or by boat and motor. You will have ample opportunities to take both bears on this hunt, with a great mix of colored bears. Unlike our Manitoba spring bear hunts, hunters in Alberta are also allowed to shoot wolves. Although you should never let the opportunity to shoot a wolf be the deciding factor on booking any hunt, roughly 10 percent of our hunters will get that chance.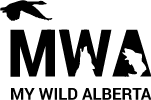 Alberta Wildlife Identification Number (WIN)
All anglers and hunters must have an Active Wildlife Identification Number (WIN) before purchasing any license, wildlife certificate or draw application. The 10 digit number confirms eligibility for a license within seconds. The same WIN is used to purchase both hunting and fishing licenses.
Alberta Black Bear Gallery